Play Video
Ready to engage with your summer camp parents like never before?
The story of camp, written for the 21st-century parent
The Campanion mobile app connects parents to camp like never before, with Face Finder, Microposts, Photos, Letters and more. Want to hear from camp directors who are already using Campanion? Check out case studies about parent engagement, mobile forms, and photo-sharing features.
The adventure of camp, at your parents' fingertips
A curated stream brings together the content that's important to each of your campers' parents. Let your parents join their child's journey with tagged pictures of their campers, daily must-see photos, and quick updates from camp.
Learn More About Stream
Learn More About Stream
More smiling, less searching
The Campanion app's Face Finder technology sifts through thousands of photos to find photos of each camper so your campers' parents don't have to. Once parents upload a photo of their camper, Face Finder does the rest, finding and delivering pictures of their child directly to them.

Our Face Finder Technology
Our Face Finder Technology
In great company
We're helping some of the most amazing camps in the country engage with their parents in a new way.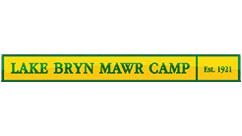 Who created the Campanion app?
The Campanion app was built by Campminder, the summer camp industry's leading technology provider. For more than two decades Campminder has worked to strengthen summer camps through education, technology, and streamlined business management. Campminder's camp management system is designed to help camps operate at peak efficiency, including systems to elegantly manage registration, forms, reporting, financials, staffing, health care, activity scheduling, transportation, fundraising, and more. As the most comprehensive business management platform ever engineered for summer camps, Campminder is trusted by over 900 camps worldwide.
Contact Us
Contact Us
Ready to engage your camp parents like never before?
Let's talk – schedule a meeting today to find out how you can get the Campanion app.